101 Solidus SEO Tips: The Ultimate Guide
Published on 01/25/2020
23 min read
101 Tips to improve the SEO on your Solidus store. From Planning to Technical SEO, Original Content Creation to Off-site Promotions, this guide has you covered.
---
Table of Contents
---
Read below for an explanation of all our tips or
Watch the presentation on YouTube
---
Ok! - We hope you enjoyed the video, now here are the tips:
Tip #1: Start Early On SEO
-
SEO Planning should be done from the very beginning of your project
---
Keywords are Key
Here are some great resources to generate keywords to help you with your keyword research:
Tip #2: Use AnswerThePublic.com to generate a huge list of awesome keywords and topic ideas
-
Tip #8: Search in forums using non-exact match
Tip #9: Apple Auto-complete
Tip #10: Amazon Autofill
Tip #11: Google Auto-complete
Tip #12: Google's "Searches Related To" box
Tip #13: Google's "People Also Ask"
Tip #14: Google Ads: Keyword Planner Tool
Go Back to the Table Of Contents
---
Voice Search: Why Should You Care?

60% of searches from mobile are voice searches
52% of global internet traffic comes from mobile devices
Tip #15: When building keywords for voice search, use Long Tail Keywords, 5+ words (a year ago it was less, but now could be 5-20)
Tip #16: Use question modifiers like who, what, when, how, etc.
Tip #17: Use question search engines like Quora, Yahoo Answers or Ask Jeeves for question-based keyword research
Tip #18: Create a FAQ page so that you can easily target Long Tail Keywords in question formats
-
Tip #19: Use local intent keywords including neighborhood, city, state, and regional names
Tip #20: Use Google Listings to enter in opening times, street names, contact details, etc or keep an up to date, easily accessible web page with useful info
Go Back to the Table Of Contents
---
EAT
What is EAT?
Eat stands for Expertise, Authoritativenesss and Trust
Expertise
Tip #21: Generate well-written content that uses relevant examples, citations, and media
Tip #22: Keep content up to date by correcting any information or statistics that go stale
Tip #23: Provide relevant updates or new/additional information to the original content
Tip #24: Add a Trusted Badge to the footer of your site
Authoritativeness
Tip #25: Get links from websites who have gained authority in the space already -links are recommendations
Tip #26: Get mentioned in the news or on credible media websites.
Tip #27: Get Wikipedia mentions, or better yet, your own page
Trust
Tip #28: You should be encouraging good reviews on The Better Business Bureau, Yelp, Amazon and Google Shopping - the quality raters are trying to determine what the overall public sentiment is for your business. If you have the odd bad review, that is not likely to hurt
-
Tip #29: Add a Contact Us Page. You should have clear ways of contacting website owners, and associate your site with a physical location. Make sure that your contact information matches your whois info.
Tip #30: Provide Helpful "Supplementary Content" examples include currency converters, loan interest calculators and interactive recipes
Tip #31: Have a clear refund/return policy if accepting any transactions
Tip #32: Have comprehensive specifications of the product if products are sold
Tip #33: Add a Terms of Service and Privacy Page: These two pages help tell Google that a site is a trustworthy member of the internet
Tip #34: Add Outbound links to your page (ideally within the body) to other pages and content on a similar topic
Tip #35: Add Testimonials from customers
Go Back to the Table Of Contents
---
Technical SEO
Site-wide Optimizations
URL Structure
Tip #36: Keep your URL as simple and as short as possible
Tip #37: Make sure to have your keywords in URLs across various pages
Tip #38: Use hyphens (-) instead of underscores
Tip #39: Reduce or ideally eliminate parameters in URLs
Tip #40: Check to make sure only one version of your site is browseable since there are typically 4 possibilities of the URL someone will request when they visit your site. Make sure the others properly 301 redirect to the single Canonical URL:
-
- http://example.com
- http://www.example.com
- https://example.com
- https://www.example.com
Tip #41: Use SSL to provide a slight boost to SERP ratings. Free certificate from Let's Encrypt
Audit Your Website
Tip #42: Use Ahrefs or Screaming Frog to crawl and audit your website: find broken links, missing alt text & metadata and look for poor quality or duplicate content
Tip #43: Use Google Search Console to check the number of indexed pages and crawl errors: Google will actually tell you what's wrong
Tip #44: Make sure that your mobile site is providing the same content as your desktop site: factors such as text, images, videos, links, structured data, titles and descriptions all matter when considering mobile-first indexing
Go Back to the Table Of Contents
---
Metadata
Do's:
Tip #45: Make sure every page on your site has a title specified in the title tag - This is the most important SEO element
Tip #46: Place your keyword at the beginning of your title
Tip #47: Make sure you final result looks good -test with SERPsim or Pixel Width Checker
Tip #48: Image file names and alt tags should ideally include your target keywords but most importantly make sense
Dont's:
Tip #49: Don't use "Home" or "Profile" or other generic words
Tip #50: Don't spend time on Meta Keywords - they don't matter at all
Metadata Description
Tip #51: Ensure every page on your site has a meta description.

Even though the meta description doesn't directly affect SEO, it acts like an Ad and can have a large impact on your CTR which in turn can affect your final ranking (after the modification engine takes CTR into account)

Tip #52: Don't use the same or a very similar meta description for all your pages; Google will penalize you for this.

If you have the same meta description set on lots of your pages, for example product pages, Google may decide this default description is completely irrelevant and/or entirely unhelpful, which may then result in Google scraping random text (such as your nav header links) to use as your description instead.
Go Back to the Table Of Contents
---
Structured Data
Tip #53: JSON-LD snippets are the new standard according to Google; Use JSON-LD to implement structured data on your website in order to be featured in rich snippets in Google, and to get a boost to your SERPs.
Tip #54: Utilize Search Console's new feature to check your product schema data and other enhancements
Tip #55: Use Google's Structured Data Testing Tool to immediately see if you have any warnings or errors
Tip #56: Use Karma Creative's solidus_seo gem
Speed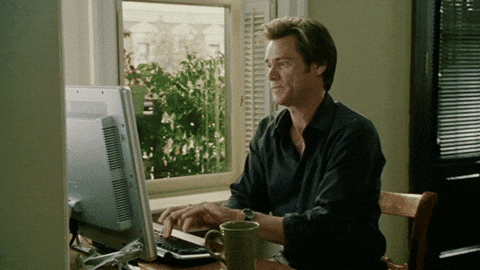 Tip #57: Test for speed using: WebPageTest.org, Pingdom Website Speed Test, Ahrefs, or Yslow
Tip #58: Configure paperclip to optimize all your images by default - solidus_seo does this for you
Tip #59: Minify CSS, HTML and Javascript
Tip #60: Gzip CSS, HTML, and Javascript files larger than 150 bytes
Tip #61: Remove and reduce redirects as much as possible
Cache
Tip #62: Use consistent URLs
Tip #63: Identify which resources can be cached by intermediaries such as a CDN. Use a CDN to reduce the load on the server and ensure the shortest distance for the data to travel from site visitor to content provider and back
Tip #64: Minimize churn by separating out frequently changes resources into separate files
-
Load Time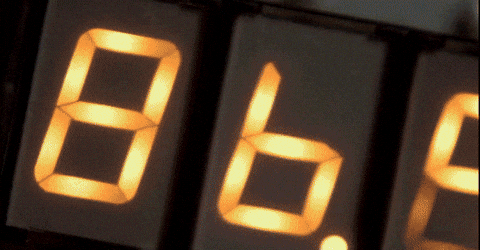 Tip #65: Check for bottlenecks to improve performance, such as: n+1 queries and other database query issues (check with the bullet gem)

Slow routing
Lack of memory
Ideal performance should be a server response of 200 ms or less

Tip #66: Reduce your DNS lookups
Tip #67: Define a critical-load path in your application and take steps to reduce the load time of the slowest components: remove any blocking javascript, etc
-
Go Back to the Table Of Contents
---
SEO Content Guidelines
Keywords and Content
Tip #68: Avoid Keyword Cannibalization: Make sure that there are not multiple pages focusing on the same keywords
Tip #69: Keyword Frequency: Make sure your keyword appears within the first 100 words of your content, and 2-3 times within the first 300 words
Tip #70: Do NOT stuff your keywords, again, that is a tactic that will now get you penalized.
Tip #71: Add modifiers like "2019", "best", or "review" to your title to help rank for long tail keywords
Tip #72: Predict the next searches of your users and have content prepared to meet their possible queries
Tip #73: Use targeted keyword list to generate topic ideas, perhaps even video
Tip #74: Mind map search intent associated with your keywords across the buying cycle - these stage-based search intents can help you form content pillars as part of a broader content strategy. Maybe each of these search intents is literally a separate category of articles on your website. Stages:

Attraction: meeting intentions triggered by life events
Consideration: learning about solutions and benefits
Preference: why should they trust you and how are you different?
Conversion: why buy from you now?
Go Back to the Table Of Contents
---
Quality of Content
Tip #75: Format your text so it's digestible
Tip #76: Use Visual Assets such as images, diagrams, infographics, charts, etc to make content more appealing and keep interest of the reader
Tip #77: Add media like video or audio.
Tip #78: Avoid Duplicate Content: Use a tool such as copyscape to seek any out on your site and improve or remove it
-
Tip #79: Choose "List" Posts (or "Why" Posts): A numbered list of tips, techniques, reasons, myths, etc [list posts have 6.19 referring domain links on average, and outperform Quiz, How to, Video, and Infographic post types]
Tip #80: Avoid using generic subheaders such as "more information", "details", etc
Tip #81: Post Long Content - Think: 9000 words. Use it as a target and see how many you end up with. This greatly impacts Dwell Time. For PDPs, shoot for 2000
-
Tip #82: Consider removing pages from your site with less than 200 words and almost no organic traffic

Tip #83: Create a Podcast

25% of listeners have bought product after listening to a Podcast
60% increase in mobile listening in the last year
Podcasts are now indexed directly
Tip #84: Regularly update your pages with new information. The frequency of page updates play a role in freshness.

Think: How often has the page been updated over time? Daily, weekly, every 5 years?

Tip #85: When updating pages, change more than just the date or correcting a typo; Google knows the difference. The significance of edits and changes serves as a freshness factor.
Go Back to the Table Of Contents
---
SEO Writing
Tip #86: Plan a piece that does everything the top 5 pieces do:

Meet search intentions faster and more concisely than your competitors
Tell readers exactly what you'll cover
Write for a lower reading age than your competitors
Use an even clearer structure and formatting than your competitors
Give clear definitions of any key terms and concepts
Expand on the topic as you progress through the piece
Have some personality in your writing
Find and use primary sources, one example is soliciting experts in the topic - this is truly original content
Quote experts and include social proof
Tell readers what to do next: leave them with a strong CTA at the end

Tip #87: Add transcription of any audio or video on your site.
Tip #88: Include a Sitemap. Presence of Sitemap helps search engines index your pages easier and more thoroughly, improving visibility.
Tip #89: Include a linked table of contents that will help Google better understand your page's content. It can also result in sitelinks
Tip #90: Add Internal Links to your page - at least 2-3, but a few more is even better. Internal linking is important because it affects Domain Authority, an important factor in SERP rankings.
Tip #91: Sprinkle long-tail versions of your target keywords throughout your content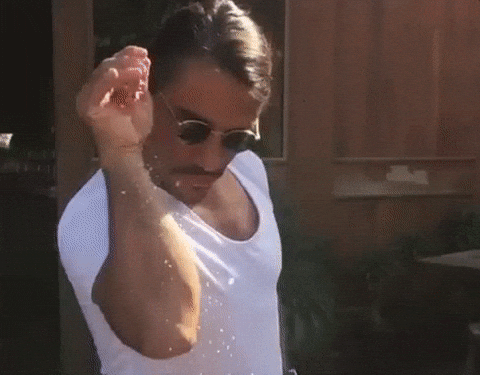 Tip #92: When writing a new article to target replacing an existing piece of content, add more on-topic congruent copywriting: If the original content has 10 ideas, make 100 ideas

Tip #93: Put quotes in rich quote boxes to make your content more visually engaging

Tip #94: Use an h1 tag for the title of your page within the body
Tip #95: Use h2 tags for the subheadings of your page
Tip #96: Correctly use h3 tags, when appropriate.
Go Back to the Table Of Contents
---
Link Acquisition
Link Building
Tip #97: Generate links from other websites with the aim of increasing rankings on SERPs, thus driving more organic traffic from your target audience and helping to build brand authority.

Links in the beginning of a piece of content usually carry slightly more weight than links placed at the end of the content.
Generally, a link embedded in a page's content is more powerful than a link in the footer or sidebar area.

Tip #98: Obtain new original content by soliciting experts in the topic
Tip #99: HARO Go to helpareporter.com and sign up for an account as a source. You will receive daily emails from reporters. The best way to get your answers successfully published is to be one of the first to respond
-
Tip #100: Links from diverse sources are a sign of a natural link profile.
Tip #101: Do not buy links, spam content boxes, and or heavily stuff your keywords, these are all ineffective.
Tip #102: Use Majestic Citation Flow to rank the quality of your backlinks
Tip #103: Make sure that all your links are properly attributed. If you are using sponsored links or link resulting from user generated content then they should use the new link attributes: rel=sponsored and rel=ugc

Tip #104: Find out who is linking to your competitors and which pages they are linking to.

Use a tool like Ahrefs to find all the backlinks, filter out spam - who are the high quality domains that are linking to the competitors?
Then, look at which pages the competitors are linking to. How do these pages compare to yours? Is there an opportunity to improve/change your page? Are there topics you could target in your own content?
Go Back to the Table Of Contents
---
Link Reclamation
Tip #105: Fix and acquire broken links: Use a tool like LinkMiner to check for broken links

Make a connection with the owner of the page through email outreach, and promote your content in place of the broken content

Tip #106: Use Link Reclamation to build more links: Use BuzzSumo to find places on the web where your site or article is mentioned but no link.

Email the author or maintainer asking for a link

Tip #107: Use Google's reverse image search to look for places on the web where your graphics are being used without attribution or a link
Go Back to the Table Of Contents
---
Ranking in Local Searches
Tip #108: Execute an outreach campaign to try and get your site linked from other local businesses
Tip #109: Claim your Google My Business page/account - new features are available such as setting a preferred profile cover photo
-
Tip #110: Claim your business profile on various other services and fill in all applicable information
Tip #111: Build citations on business directories -Make sure your information is accurate. It needs to be EXACTLY the same everywhere it's listed on the web.
Go Back to the Table Of Contents
---
Social Media
Tip #112: Create a Facebook, Twitter and Instagram account to build your brand. Accounts with a lot of followers/likes signals a popular brand
Tip #113: Create an Official Linkedin Company Page
Tip #114: Add prominent social media buttons to your website because they can increase sharing by 700%
Tip #115: Add CTA Buttons to tweet or share from directly within your content.

Tip #116: Focus your time on Facebook and Twitter. Traffic on these sites gets your webpage indexed quicker as long as your posts are relevant to what is being searched. i.e. posts about king sized mattress will help when users search 'king sized mattress'

2018 study by Hootsuite - Pages with high social shares received an average 22% boost in rank over those that did not
Building a Strong Social Media Following
Tip #117: Keep all your profiles up to date and put out consistent content to indicate a strong online presence, resulting in valuable mentions and even partnership opportunities.
Tip #118: Seek out and collaborate with organic influencers. Organic influencers are social media accounts that have influence relevant to your brand, earned because of genuine expertise, authority, and trustworthiness. Tell them about your brand and company and make a lasting connection.
Hiring a SEO
The one thing that can't be faked is long term success.
Tip #119: Some questions you can ask: Do they guarantee results? Are they transparent about the strategies they will be using? Do they use PBNs (Private Blog Networks)? Have they ever attended or participated in any conferences?
Slides
Review the slides from the presentation:
---
Sources
Subscribe to our mailing list